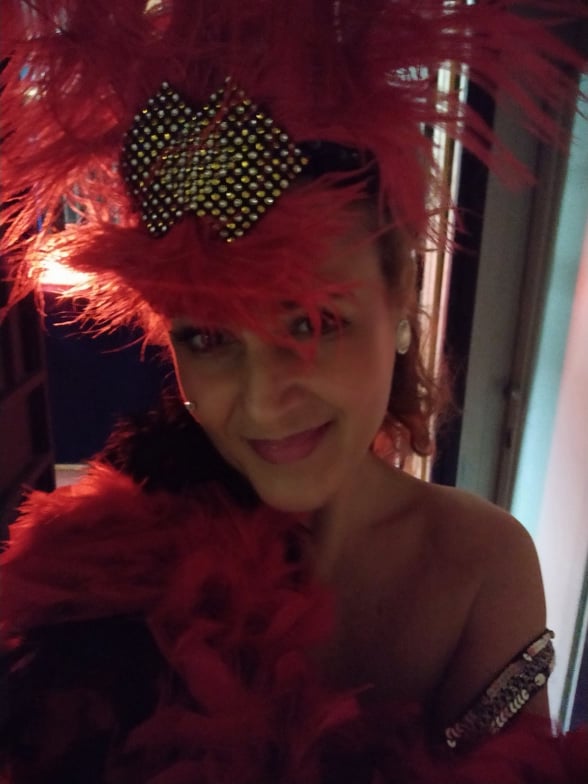 Cristina Ferri studied piano at the music school R. Franci in Siena. She gratuated at the Liric Academy in Busseto in 1995.
She also graduted privately at the Music School "L. Cherubini" in Florence.
In 1994 she debuted the role of Suzel in L'amico Fritz in the theatre Valli in Reggio Emilia with the Toscanini orchestra, directed by M. Ranzani. Cristina pursued her career debuting the role of Musetta in Boheme in a concert in Fidenza.
In 1998 she debuts in Tuscany the role of Liù in Turandot and in 1999 The role of Mimi.
In 2003 she is Leonora in Trovatore with the Ravenna Festival, Violetta in Traviata in Carrara, then Liù in Como, Brescia, Bergamo, Pavia, Cremona.
In 2004 she performs in a concert with the " Opera" in Rome, she debuts in the " Carmina Burana" in Santa Cecilia and she is also Nedda in Teramo.
In 2005 she wins the "XII Concorso Di Stefano". She debuts Magda in La Rondine directed by M. S. Mercurio. The same year she is Magda again in France, directed by M. M. Armiliato in the theatre Chatelet.
In 2006 she is Donna Elvira in Zagabria, and she debuts Mozart Requiem in Messina.
In 2007 she is again Nedda in Zagabria and Liù in Caracalla directed by M. A. Lombard. The same year she performs in Hvar. She is Violetta in Spalato, Manon Lescaut in Osijek directed by M. L. Voltolini.
In 2008 she is Liù in Pechino, Lauretta in Palermo directed by M. P. Arrivabeni. She debuts in Bologna the role of Emmy in the Der Vampyr directed by M. R. Abbado.
In 2009 she is Hanna Glavary in " La vedova allegra" in Genova. In 2010 she is Belinda in Dido and Aeneas in the theatre "Fenice" in Venezia. The same year she is Leonora in "Oberto Conte di San Bonifacio" in Cremona.
In 2011 she is Mimi in Siena in Rinnovati theatre. She is Santuzza and Violetta in the theatre Franco Zappalà in Palermo.
In 2012 she performs again in Siena in the role of Leonora. In 2013 she is Violetta and Nedda with the Festival " La lirica" in Val D'elsa. In 2015/2015 she is Mimi in Siena, Butterfly in Pisa and she joins a tour in Holland with Aida.
In 2017 she is Santuzza, Cio-Cio San and Tosca in Palermo. In Barcellona she sings Verdi Requiem with the Symphonic Orchestra of Barcellona.
In 2018 Bruno Baudissone publishes a book which contains an interview with Cristina.
Cristina has been awarded in Siena with the prestigious Mangia D'Oro for her brilliant career.
She frequently takes part in tv interviews with Gigi Marzullo.
In 2019 she records the soundtrack for the movie " L'uomo del labirinto" by Donato Carrisi.
In 2020 she was the the creator and conductor of the radio program "Dalla Musica al Teatro mi sono ritrovata in Radio", broadcast on Radio Nuova Trieste.